"Diversity in models for the delivery of animal health care will ensure animal owners have access to personalized care which meets their own emotional and financial needs as well as the physical needs of their animals. While industry consolidation can provide certain efficiencies to practitioners and consumers, maintaining options for veterinary clients will preserve the competitive landscape that drives innovation, quality, and choice."
Dr. Bragdon strives to elevate the role of veterinarians in the business and practice of animal health through her work in organized medicine. She began her career in practice, serving for nearly 10 years as an associate veterinarian, owner-veterinarian and director with various animal hospitals and county animal control in the state of Georgia.
In addition to her responsibilities as a clinical practitioner, Dr. Bragdon excelled in operations management and transitioned to the administrative side of the industry, including roles as a Technical Services Manager for Merck Animal Health (where she strategized and delivered continuing education on medical and clinical operations to companion animal practitioners), and Senior Marketing Manager at BonVet Animal Health. She also spent more than six years in progressive positions with Abbott Animal Health, including Senior Manager of New Products Scientific Assessment and Veterinary Liaison Manager before the company was acquired by Zoetis in 2015.
Dr. Bragdon currently serves as Vice President of Marketing and Veterinary Affairs for Zomedica Pharmaceuticals, leading the marketing and veterinary medical strategy as it relates to product launches, industry trends, strategic partnerships, marketing, education, and training. She received both her DVM and MS (Veterinary Clinical Sciences) from The Ohio State University, and has also pursued graduate coursework in business administration. Dr. Bragdon is a member of the American Veterinary Medical Association (AVMA) as well as the American Association of Industry Veterinarians (AAIV), and represents AAIV in the AVMA's House of Delegates. Her primary goal in her work on behalf of IVPA members is to promote the unique value independent practices deliver to their clients, their patients, and their communities. 
"Through my service on the IVPA Board of Directors, I hope to help preserve the continued honor, leadership, and contributions to society by the profession I love. Without the voice and personal involvement of independent practitioners in these efforts, I am concerned there will be an erosion of the noble qualities that have benefited our communities for so long — and so well."
Dr. Hill is a North Carolina native who received her undergraduate degree in Zoology from North Carolina State University and her DVM from the University of Georgia (UGA). She owned Hillcrest Animal Hospital in Simpsonville SC for 22 years before it was sold to an independent practitioner in 2013. She now owns East North Veterinary Hospital in Greenville SC, where she finds reward in the daily challenges and opportunities for growth she receives while helping fellow beings, both two-legged and four-legged.  
Dr. Hill has served as president of two local VMAs and the South Carolina Veterinary Medical Association, and has held positions on the UGA Alumnae Board as well as the AVMA Animal Welfare Committee. She currently serves as Legislative Chair on the South Carolina Association of Veterinarians Foundation Board.
Dr. Hill lives in Simpsonville SC with her Doberman and Quarter Horse.
"Independent practice is both a great joy, and at times, an isolating responsibility.  I'm watching the veterinary profession go the way of pharmacy and much of the human medical and dental fields, where practices are part of large conglomerates and have little to no control over their own destinies. IVPA offers locally owned and operated practices the support and potential solutions to the problems that, alone, we are too small – and too busy – to solve."
Originally from Louisville KY, Dr. Bryant received her undergraduate degree in biology from the University of Kentucky (Go Cats!) and her DVM from Auburn University's College of Veterinary Medicine.
After nine years as an associate at a multi-doctor small animal practice, Dr. Bryant purchased Cherokee Animal Hospital in Canton, Georgia in 2006. Her professional interests include animal behavior and acupuncture, for which she recently received certification. As much as Dr. Bryant enjoys being a veterinarian, running her business has become a second passion.
She is married to a very patient man, has two wonderful children and the requisite house full of animals. She is honored to be on the Board of Directors for IVPA and have the opportunity to leverage her experience and ideas to shape the IVPA into an organization that assists its members in meeting the everyday challenges of ownership and the industry alike.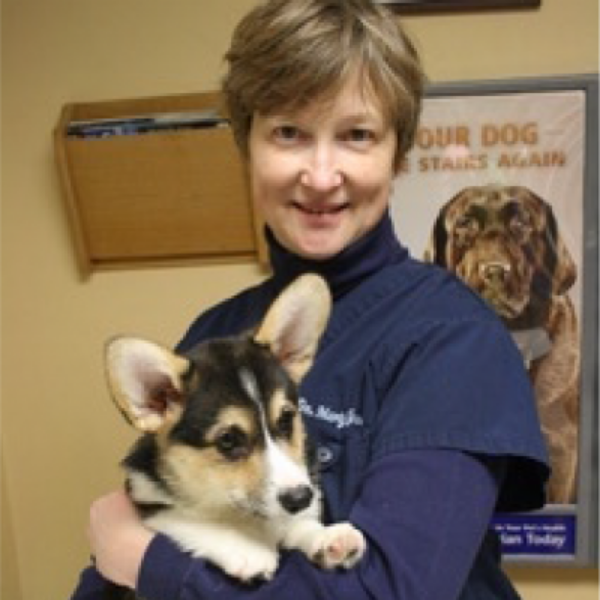 Dr. Greer is the co-owner and medical director of Veterinary Village in Lomira, WI, which she opened one year after receiving her DVM from Iowa State University. She has a special interest in pediatrics and reproduction, and established the International Canine Semen Bank-Wisconsin (where she serves as director). In addition, Dr. Greer has a JD from Marquette University and is a partner at Animal Legal Resources, a law firm focused on promoting animal welfare along with protecting the rights of individual owners. Most recently, she started working with Revival Health as their Directory of Veterinary Services.
Dr Greer serves as the Vice Chair of the Wisconsin Department of Regulation and Licensing Veterinary Examining Board and  President of the National Animal Interest Alliance as well as a current director for the Society of Veterinary Medical Ethics, the American Veterinary Medical Law Association, and the AVMA Judicial Council. She is a member of the American Veterinary Medical Association,, the American Association of Veterinary State Boards, the Society for Theriogenology, the Association of Professional Dog Trainers and the American Association of Feline Practitioners. She is a a certified Fear Free Professional.
"Independent veterinary practice owners and associates are faced with new challenges as the presence of large corporate-owned practices expands. They need an organization such as IVPA to support non-corporate ownership as well as support its members who are facing this new, competitive dynamic. I am passionate about this profession and honored to help develop IVPA into an organization that will assist private practitioners in continuing to thrive."
Dr. Jacobson owns The Hometown Veterinarian in Marshalltown, Iowa, which he opened in October 2018. Prior to starting his own small animal hospital, he spent 19 years working as an associate veterinarian for a practice he planned to purchase – that was until the owner decided to sell to a corporate consolidator. Rather than re-apply for his current position (at a lower salary), he decided to realize his dream of providing expert, ethical medical and surgical care for beloved pets and an unmatched service experience for their loyal humans.
A proud graduate of Iowa State University's College of Veterinary Medicine, he was recently featured on their website as part of the college's #gentledoctorseverywhere campaign.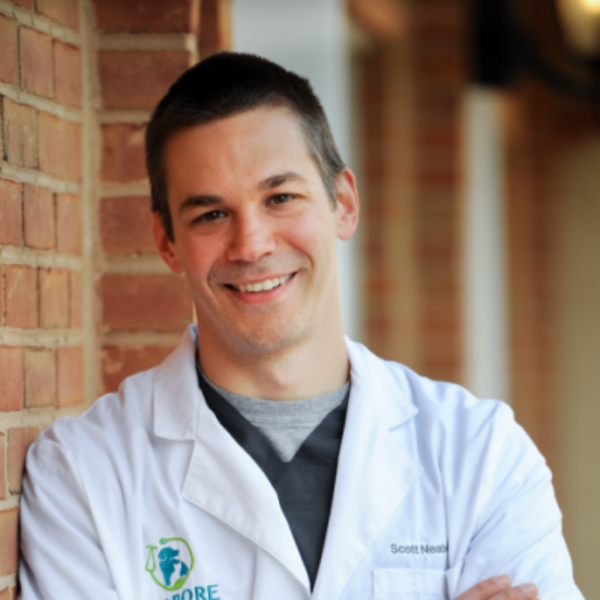 "There are a great deal of challenges facing the independent practitioner in the current climate of veterinary medicine. These include student debt, increased competition from corporate practices, specialty practices, low-cost clinics, and online pharmacies, as well as shortages of experienced technicians and associates. Ultimately, I feel that independent practitioners are best positioned to grapple with these challenges if we work together to support each other."
Dr. Neabore is a solo practitioner and owner of Neabore Veterinary Clinic, a small animal general practice in Haddonfield, NJ opened in May 2019. He graduated from the Cummings School of Veterinary Medicine at Tufts University, deciding to pursue a career in veterinary medicine after volunteering in Cummings' emergency department during his last year of college. He then worked for two years as a veterinary assistant at an independently owned, small animal practice near his hometown of Nyack, NY. Dr. Neabore also holds an M.S. in biology from Fordham University in New York.
Upon graduation, he moved to Tinton Falls, NJ, where he completed a small animal medicine and surgery internship at Red Bank Veterinary Hospital. At the conclusion of the internship, he took a position with the parent company, Compassion First, at a clinic in southern New Jersey. He worked for them for the next three years as a general practitioner and part-time emergency doctor. When he realized he wanted more control over his professional future, he began the process of starting his own practice.
As he continues to progress in his medical and business career, he wants to help other veterinarians adapt and change to remain competitive in this field. He sees IVPA becoming a strong voice and positive influence on veterinary medicine for years to come.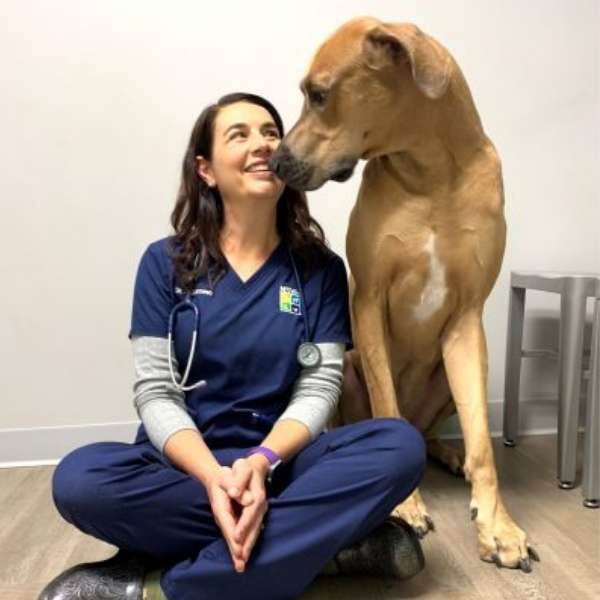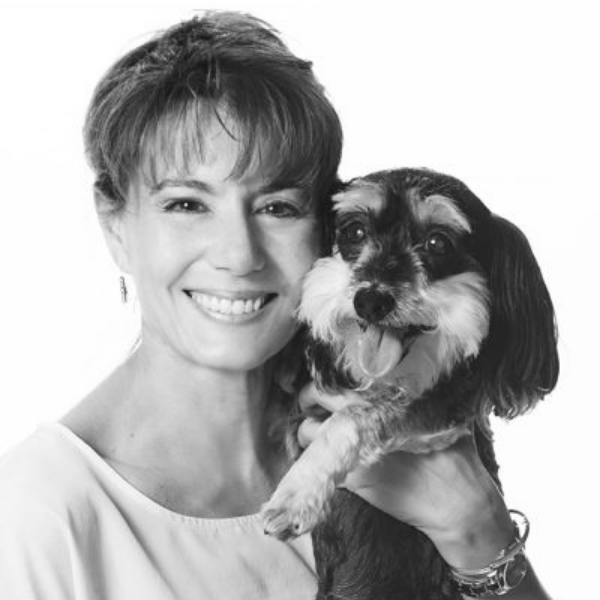 "To be successful in today's veterinary environment, independent practitioners must offer the right combination of modern therapeutics and diagnostics and the warm, personalized approach of a family doctor. I want other veterinarians to know that they can be successful hospital owners and compete against the corporate entities and am beyond thrilled to be an active member of this organization helping to fulfill its important mission."
Dr. DiGiacomo is a 2005 graduate of the University of Pennsylvania School of Veterinary Medicine. She is the proud owner (since 2016) of Newtown Square Veterinary Hospital (NSVH), which combines a family-friendly feel and exceptional client service with cutting edge medicine, and is the culmination of a dream she held since her first days as a veterinary student. Dr. DiGiacomo has extensive experience in veterinary dentistry, gastroenterology, dermatology, radiology, internal medicine, pediatric medicine, soft tissue surgery and palliative care — among many other subspecialties. She is a member of the AVMA, AAFP, and the IVAPM. She is also a Fear Free Certified Practitioner.
Suzanne (Suzy) Magruder, DVM
"I see a real advantage to being a privately-owned veterinary practice in this current pandemic. I feel we have had a very fluid response and have adapted very quickly to the changing guidelines instituted by our state and local government. We have been able to listen to our employees' concerns and fears and change our operations accordingly. Our clients have also appreciated our ability to continue providing outstanding medical care to their pets."
Dr. Suzanne (Suzy) Magruder is the owner of Saybrook Veterinary Hospital in Old Saybrook, Connecticut. She and her husband, Scott, purchased the practice in 2013. It has been a privately owned, small animal practice since 1946.
Suzy grew up in the Midwest and is a 1996 graduate of the University of Wisconsin School of Veterinary Medicine. She then completed an one year internship in medicine and surgery at Michigan Veterinary Specialists in Southfield, Michigan.  She was an associate in small animal practices in Indiana and Connecticut before purchasing her own practice.
Suzy is a member of the AVMA, Connecticut Veterinary Medical Association (CVMA) and her county VMA. She was on the CVMA board of directors for almost 10 years and served as its President in 2016-2017.  She continues to be active with her state and local VMAs. In her spare time, she enjoys camping, hiking, boating and gardening. She lives with her very spoiled Havanese "Dexter" and her three-legged cat "Peggy".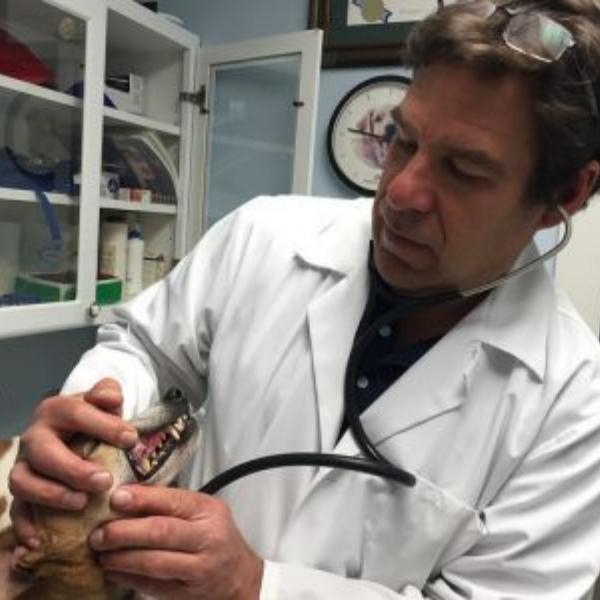 "Independent veterinary practitioners are the core of our profession, and their role in today's society is more critical than ever. We are facing challenges that range from running a successful small business to competing with corporate veterinary medicine and eluding consolidation, all while serving as frontline providers of our patients' care. In this constantly changing industry, it's imperative that our voices stay heard — loud and clear."
Dr. Powers earned his veterinary degree with Honors from Michigan State University in 1980, then began his clinical practice working predominantly in dairy and equine practice. He founded South Sanilac Veterinary Hospital in 1983 and has practiced in both large and small animal practices ever since.
He is currently the owner of Veterinary Clinics North, which has two offices in Michigan.  Dr. Powers was president of the Michigan Veterinary Medical Association in 1997 and has served on numerous MVMA and AVMA Committees and Councils. Jeff is currently the Chairman of the AVMA's Council on Biologic and Therapeutic Agents.  In addition, he provides veterinary services to the carriage horses and small animals on Mackinac Island, which sits in Lake Huron between Michigan's upper and lower peninsulas.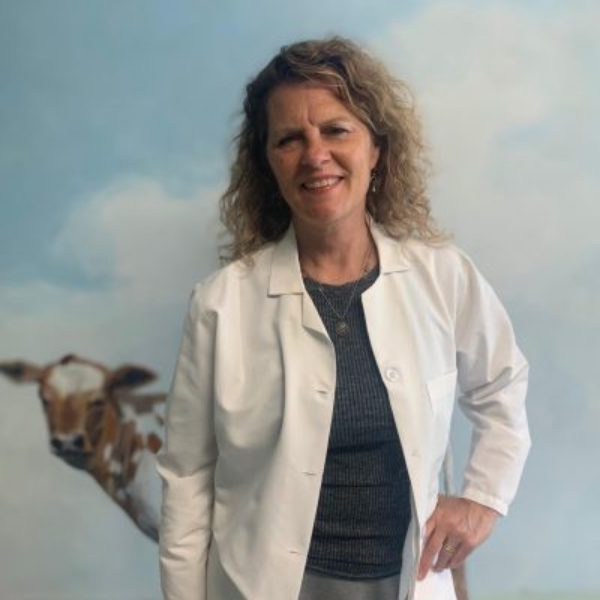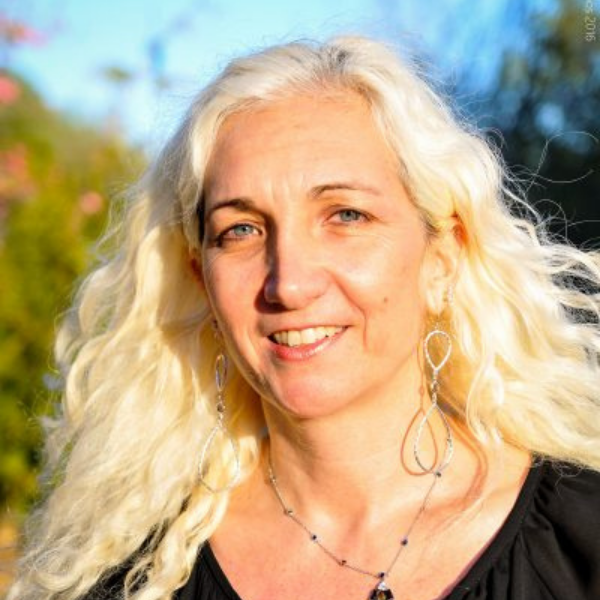 "As I look at the field these days, I am concerned about the growing influence of corporate practice and feel strongly that independent practitioners need to work together to gain some of the opportunities afforded larger practices. We must also leverage that coalition to have a stronger voice in our national organization."
Dr. Paula Rode has been a practice owner for 25 years and really values being able to make the decisions about how to practice medicine and manage a hospital on a day to day basis. She is owner of Chelsea Animal Hospital in Chelsea, Michigan. 
Dr. Rode is currently a member of the Board of Trustees of the AVMA Trust and has been since the PLIT and AVMA Life Trusts merged two years ago.  Previously she was an AVMA Life trustee for eight years.  She notes that the national practices have really challenged the AVMA and the Trust to offer benefit to their employed veterinarians.  "The AVMA has had to work hard to maintain membership and show value to the corporate entities who have to look at every dollar spent to please the venture capitalists.  My concern is the potential to dilute the value of veterinary medicine and the human animal bond, which we hold so dear in our profession."
Paula has also served on her state association (Michigan Veterinary Medical Association) as a board member, then member of the executive committee and eventually President of the association.  Outside of veterinary medicine she has also served her community in the Rotary Club, local education foundation, and local hospital board member and eventual chairman.
"Being a solo practitioner brings many responsibilities, joys and challenges. It is crucial that independent veterinary practices have the resources, support and opportunities needed for the unique challenges we face in maintaining the vital importance of our position within our local communities. We also need to invest in the future of the profession, including inspiring, mentoring and working with new graduates as well as current and prospective veterinary students."
Hailing from Allentown, Pennsylvania, Dr. Jill Stetz received her B.S. in biology and natural sciences from Muhlenberg College and then graduated from University of Pennsylvania School of Veterinary Medicine in 1994.
Since graduation, Dr. Stetz worked at multi-doctor small animal practices prior to purchasing Narberth Animal Hospital In Narberth, PA in 2005 after working there for 7 years. Dr. Stetz is a member of AVMA and serves on the American Board of Veterinary Specialties.
Dr. Stetz has seen the impact of animals on human lives through her experiences with her 2 giant schnauzer therapy dogs. She also serves on Muhlenberg College's Alumni Board.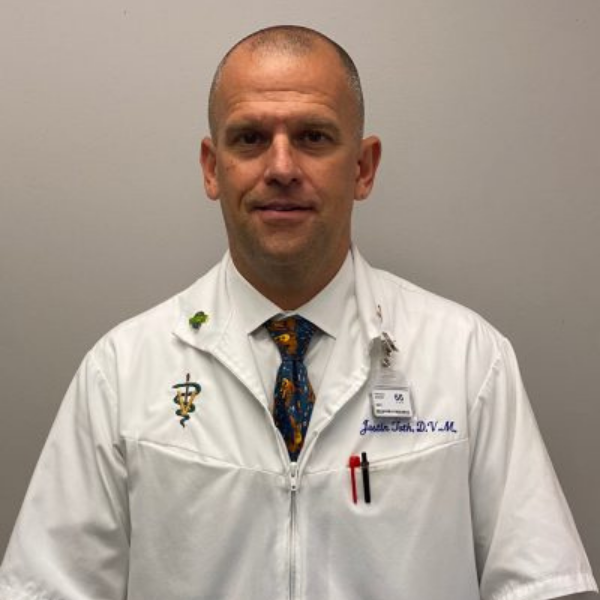 "As independent practitioners, it is our responsibility to show our colleagues the advantages of business ownership. I believe that this message is best communicated via a multifaceted approach, including effective exit strategies, practical buy-in tactics, powerful group purchasing organizations, and a unique branding to separate the independent practitioner from the large corporations."
Dr. Justin Toth is a 1997 graduate of Auburn University. He founded Dallas Highway Animal Hospital in Powder Springs, Georgia, in 2001. He currently serves as the President of the Cobb County VMA and is the President-elect of the Georgia VMA. He also serves as a member of the Cobb County Animal Services Board, and he is an AVMA Alternate Delegate representing Georgia. He is a Board member of the AVMA State Advocacy Committee.
Vanessa Rizzo, DVM, DACVIM, DACVO