PROMOTING THE VALUE OF INDEPENDENT,
LOCALLY OWNED AND OPERATED PRACTICES
The Independent Veterinary Practitioners Association (IVPA) is the first nonprofit association dedicated to uniting and empowering independently owned and locally operated veterinarians in continuing to shape the business and practice of animal health care.
A decades-long trend toward consolidation and the introduction of new entrants (large corporations, acquisition groups, private equity investment firms, etc.) has altered the competitive landscape. IVPA exists to ensure a level playing field remains, one where independent veterinarians not only survive but thrive, where the next generation of veterinary professionals has the same opportunity to experience the joy and fulfillment of opening and managing their own practices — and where the most passionate voices in animal medicine continue to be heard.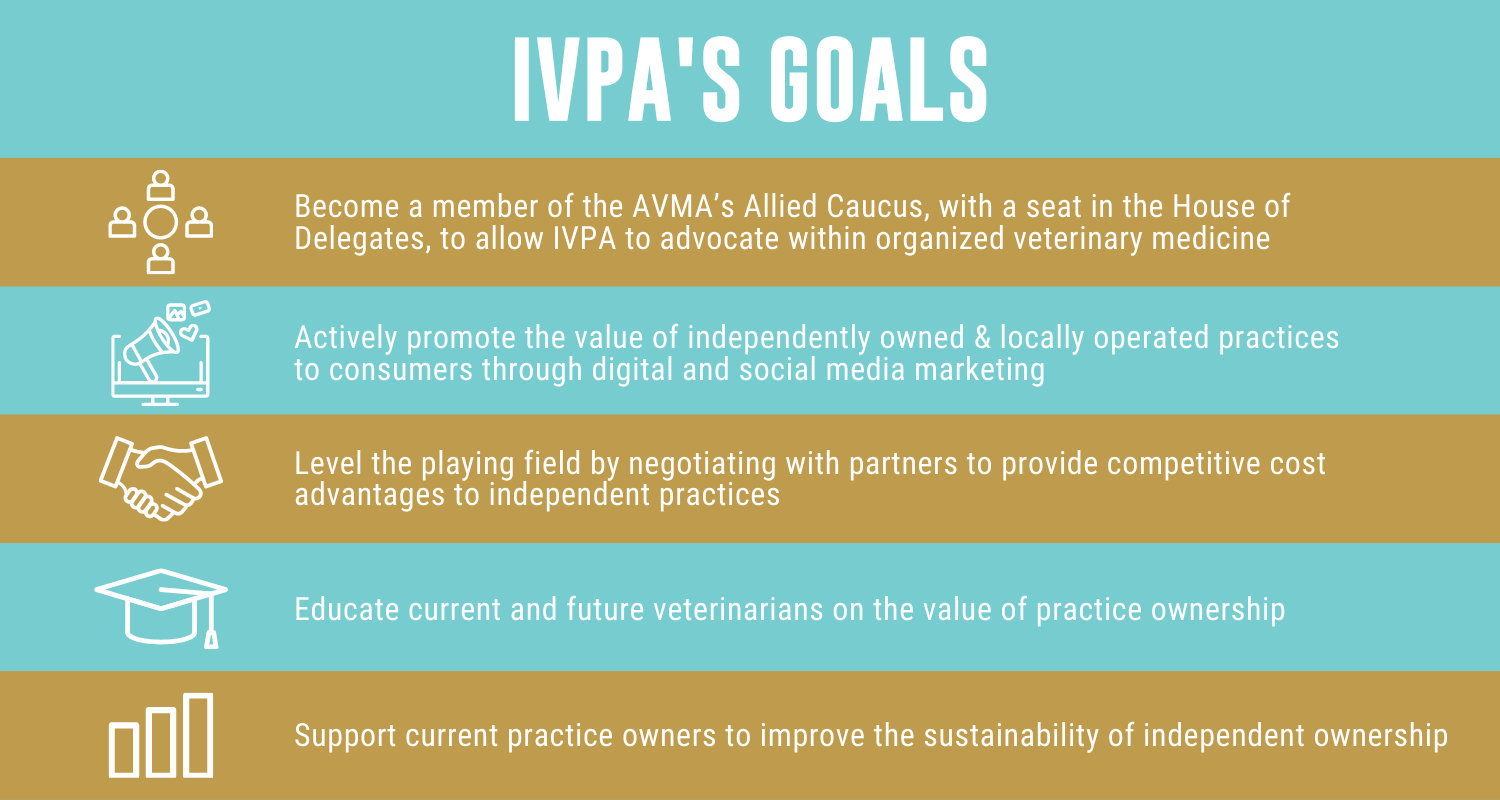 HELPING PET OWNERS CHOOSE TO VET LOCAL
Knowing that most clients are unaware of veterinary industry consolidation, we have created a marketing initiative called "Vet Local" to educate pet owners on the importance of supporting small business veterinary hospitals. Some of the resources available to IVPA members include:
• A dedicated website — www.vetlocal.us — that provides information about veterinary ownership structure as well as a searchable directory of locally owned and operated veterinarians (IVPA members)
• A video explaining the importance of working with locally owned veterinary practices that can be customized with your hospital's name, logo and phone number and used on your website or social media
• A library of digital resources, including social media graphics, website buttons/copy and hashtag suggestionsthat can be used to promote your hospital as independently owned and operated across social media channels
• Print files for in-hospital materials such as door stickers/clings and lawn signs
We have also recently begun a social media initiative to educate pet parents on the importance of working with locally owned veterinary practices and directing them to the "Vet Local" site. 
HOSPITAL/OWNER*
Veterinary practitioner who independently owns and locally operates a single practice with one location, a practice with multiple locations, or multiple practices in multiple locations provided they are not funded in whole by venture capital, angel investor, or private equity funds, or considered NATIONAL in scope. The owner veterinarian must retain at least 50% control of the veterinary practice to be considered independent.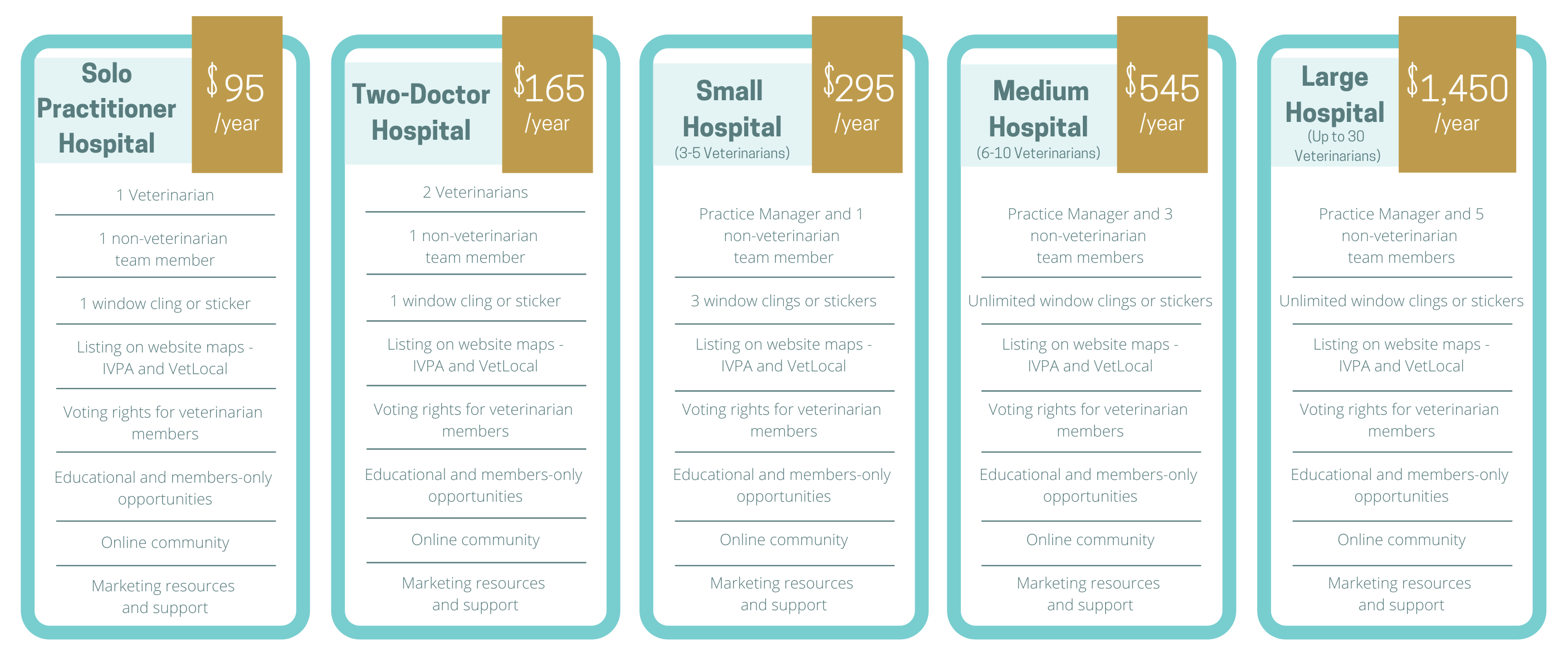 TEAM MEMBER/STUDENT*
Non-owner veterinarians, hospital staff and students are encouraged to join IVPA and help us in fulfilling the important mission of uniting and empowering independent veterinarians in continuing to shape the business and practice of animal health care.

*No member of IVPA shall be employed as a senior executive (director level or higher) by a publicly traded or privately held NATIONAL practice. Owners of multiple practices/hospitals may be excluded from membership if the practice could be considered NATIONAL in scope. A national practice is defined as an organization that owns multiple veterinary hospitals across numerous states with centralized management such as purchasing, human resources and facilities management Owner(s) of national practices do not participate in oversight or management decisions at individual practice locations.
Whether you own, aspire to own, or work for an independent practice — or with an organization that serves the industry — we hope you will join us in representing the veterinary profession with pride.