Corporate Owned Veterinarian Clinic versus Private Practice | IVPA

Corporate Owned Veterinary Clinic versus Private Practice
As a veterinarian, you're probably wondering what's best for your career. In recent years, corporate-owned veterinary clinics are popping up more and more, leading to a rise in job prospects.
But what if you want to work for yourself?
Is it better to have your own private veterinary practice? 
Here, we will go through some of the pros and cons so that you can make an informed decision about which path would be best suited for you!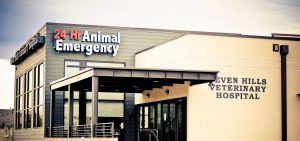 Working for a Corporate Veterinary Clinic
What Is a Corporate Veterinary Clinic?
A corporate veterinary clinic is a veterinary hospital owned by a corporation.
Most corporations will have multiple clinics in the same region (such as the Midwest U.S.), and some have a global reach in countries like Canada, Mexico, and even Europe!
Some examples of corporately owned veterinary clinics are:
1. MARS – BluePearl
2. VCA Animal Hospital
3. National Veterinary Associates
4. Pathway Vet Alliance
5. PetVet Care Centers
What Are the Pros & Cons of Working for a Corporately-Owned Clinic?
A corporate veterinary hospital can seem appealing, and to help you make your decision, we made a list of pros and cons.
Pros
Corporate clinics are great for veterinarians who want to have predictable hours and manageable workloads.
The best veterinary corporate consolidators also offer benefits such as health insurance, paid vacation time, retirement packages, and sick days.
At corporate veterinary hospitals, you'll often have a mentor or two to help you navigate the daily challenges of maintaining relationships with clients, achieving goals in their practice, and learning about different types of pet care.
Cons 
If cost-cutting becomes necessary, you could be looking for employment much sooner than if you owned a clinic.
Consolidated veterinary clinics may not be as responsive to your thoughts and opinions about different veterinary care topics.
Owners of the veterinary clinics may not be available to answer your questions due to a higher volume of clients.
Veterinarians in corporate hospitals need to strive for company policy 100% of the time, as a tiny slip can cost you your job. This can lead to unneeded stress. 
Should You Work at a Corporate-Owned Clinic?
Picking the right corporate clinic depends on your goals. If you want a veterinary job with flexible hours but may pay less than private practices, then a corporate clinic is a good option. If choosing where and when you work is a priority, a private veterinary practice may be the better option.
Owning Your Own Veterinary Private Practice
What Is a Private Veterinary Practice?
Private veterinary practice is a veterinary clinic that you run and own.
You manage all the day-to-day tasks and ensure your clinic stays afloat. 
You will work with veterinary professionals such as veterinary technicians, veterinary nurses, and others to ensure your veterinary practice is operating smoothly.
If you have experience but don't want to work at a clinic in the corporate veterinary world, owning an independent veterinary hospital may be the right move.
What Makes a Veterinary Practice Successful?
For veterinary practice to be successful, private veterinary clinics need to provide the best care for their patients. This means your clinic must offer a variety of veterinary services, including preventative medicine and dentistry, in addition to more complicated medical procedures like surgery or cancer treatments.
By providing the best care, veterinary clinics help pets live longer, healthier lives. You'll outperform other veterinary clinics, which builds your credibility. By being the best, customers will recommend your practice to others.
On top of that, you'll need to spend time marketing your veterinary clinic to get clients. It can be challenging for private clinics to devote the right amount of time to marketing. Still, if you do it successfully, then your clinic will thrive!
How Much Do Private Practice Veterinarians Make?
Owning a private veterinary hospital provides a myriad of financial benefits – you'll have total control over how much you make.
According to the Bureau of Labor Statistics the 50% Percentile hourly wage is $47.72 with an annual wage of $99,250. This is referring to the National estimates for Veterinarians.
What Are the Pros & Cons of Owning a Private Practice Veterinary Clinic?
Pros
You'll have complete control of your clinic, from deciding who you hire down to setting your hours.
As an independent veterinarian, you set your fees and office hours. Meaning you have complete control of how much money your clinic produces.
As a private practice veterinarian, there'll be no need to spend half your day learning company policy. You can focus on veterinary medicine.
As a private veterinary clinic, you are in charge. You make all the decisions for your business and can be proud that it was your idea.
You'll get satisfaction knowing that your clinic is flourishing because of the hard work you put into building it.
Cons
Starting your veterinary practice can be expensive. You'll need to purchase or lease a building, pay for equipment and furnishings, and market your services to attract clients.
You'll be in charge of paying veterinary technicians, veterinary nurses, and others who work with you.
When the practice is doing well there is regular income for the owner and when going through tough times, the practice owner typically reduces their earnings. 
Let's Turn Your Veterinary Private Practice into a Success
The decision of whether to work for a corporately owned veterinary clinic or open your private practice requires deep thought. It's crucial to weigh the pros and cons to make an informed choice – especially when it comes down to finances.
IVPA has put together this guide and other resources, which can help you with these decisions. If you have any questions or concerns about opening up your practice, please reach out! We want all veterinarians pursuing their profession to experience success stories like the veterinarians of the International Veterinary Professionals Association (IVPA).